Privacy Policy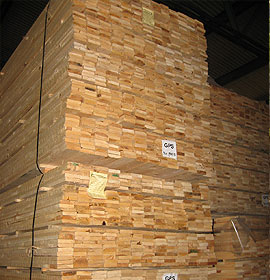 Preamble
Welcome to our website! Data protection is important to us. It is essentially possible to use our website without disclosing any personal data. If special services are to be used via our website, it may be necessary to process personal data. If the processing of personal data is required and there is no legal basis for such processing, we generally seek the data subject's consent.
Personal data, such as a data subject's name, address, email address or telephone number, is always processed in accordance with the General Data Protection Regulation and in accordance with the data protection regulations of the specific country that are applicable to us.
This site uses SSL encryption for security reasons and to protect the transmission of sensitive content, such as the requests you send to us as the site operator. You can recognise an encrypted connection when the address line of the browser changes from "http://" to "https://" and the lock symbol appears in the address line. If SSL encryption is enabled, the data you submit to us cannot be read by third parties.
In all other cases, we employ appropriate technical and organisational security measures (TOM) to protect your data against accidental or intentional manipulation, partial or total loss, destruction or against unauthorised access by third parties. We continuously improve our security measures in line with technological developments. Despite technical and organisational measures to protect personal data, internet-based data transmissions can have security gaps, meaning that absolute protection cannot be guaranteed. You are therefore free to provide us with personal data by alternative means, such as over the telephone.
1. Data controller's name and address
The controller within the meaning of the General Data Protection Regulation, other data protection laws in the Member States of the European Union and other provisions relating to data protection is:
Zellholz GmbH, Managing Director Jan Ove Zell
Hansestraße 43 a
D-23558 Lübeck
Tel.: 0451 49899-0
Fax: 0451 49899-29
Email:
zellholz@zellholz.de
Website:
www.zellholz.de
2. Collection of general data and information
Our website collects a range of general data and information every time it is accessed by a data subject or automated system. This general data and information is stored in the server's log files. The general data and information that can be recorded is (1) browser types and versions used, (2) the operating system used by the accessing system, (3) the internet page from which an accessing system accesses our website (referrer), (4) the sub-webpages that are accessed on our website via an accessing system, (5) the date and time of access to the website, (6) an internet protocol address (IP address), (7) the internet service provider of the accessing system and (8) other similar data and information used for prevention of danger in the event of attacks on our information technology systems.
When using this general data and information, we do not draw conclusions about the data subject. Rather, this data is required to (1) correctly deliver the contents of our website, (2) to optimise the content of our website and to advertise it, (3) to ensure the continued functioning of our information technology systems and the technology of our website, and (4) to provide law enforcement authorities with the information necessary for law enforcement in the event of a cyber-attack. We therefore statistically evaluate this anonymously collected data and information and further evaluate it with the aim of increasing data protection and data security in our company; this is to ultimately ensure an optimal level of protection for the personal data we process. The anonymous data of the server log files is stored separately from all personal data provided by a data subject.
3. Contact options
Due to legal regulations, our website contains services that enables fast electronic contact with our company as well as direct communication with us, which also includes a general electronic mail address (email address). If you contact us via email or using a contact form, the personal data you provide will be automatically saved. Such personal data that you transmit on a voluntary basis will be stored for the purpose of processing your matter or contacting you. This personal data is not transferred to third parties.
4. Routine deletion and blocking of personal data
We only process and store your personal data for the period necessary to achieve the purpose of the storage or, as the case may be, the period prescribed by the European directive and regulatory authority or by another legislator of laws or regulations to which the controller is subject.
If the storage purpose no longer applies or if a storage period prescribed by the European directive and regulatory authority or any other relevant legislator expires, the personal data will be routinely blocked or deleted in accordance with the statutory provisions.
5. Your rights as a data subject
You have the right:
pursuant to 15 GDPR, to request information about your personal data that we process.
In particular, you can request information regarding the processing purposes, the category of personal data, the categories of recipients to whom your data has been disclosed, the planned retention period, the right to rectification, deletion, limitation of processing or opposition, the existence of a right to complain, the source of your data, if not collected from us, and the existence of automated decision-making including profiling and, where appropriate, meaningful information regarding its details;

pursuant to Art. 16 GDPR, immediately demand the rectification of incorrect or completion of the
personal data we store;

pursuant to Art. 17 GDPR, to request the deletion of your personal data that we store, except where the processing is essential for exercising the right to freedom of expression and information, for the fulfilment of a legal obligation, for reasons of public interest or for the assertion, exercise or defence of legal claims;

pursuant to Art. 18 GDPR, to demand the restriction of the processing of your
personal data, provided that you dispute the accuracy of the data, the processing is unlawful, you however refuse its deletion and we no longer need the data, you however need the data to assert, exercise or defend legal claims or you have objected to processing pursuant to Art. 21 GDPR;

pursuant to Art. 20 GDPR, to receive your personal data that you provided to us in a structured, common and machine-readable format or to request transmission to another controller;

according to Art. 7 (3) GDPR, to revoke the consent you previously granted us at any time. The removes our permission to continue the data processing based on this consent with future effect and

pursuant to Art. 77 GDPR, to complain to a supervisory authority.

6. Right of objection

If your personal data is processed on the basis of legitimate interests pursuant to Art. 6 (1) (1) (f) GDPR, you have the right to object to the processing of your personal data in accordance with Art. 21 GDPR, as long as reasons exist that stem from your particular situation. If you would like to exercise your right of revocation or objection, please send an email to zellholz@zellholz.de.

7. Legal bases of processing

The legal basis for our processing is Article 6 (1) (a) GDPR, whereby we obtain consent for specific processing purposes. If the processing of personal data is necessary for the performance of a contract to which the data subject is a party, the processing is based on Article 6 (1) (b) GDPR. The same applies to processing operations that are necessary to carry out pre-contractual measures. If we are subject to a legal obligation which requires the processing of personal data, such as the fulfilment of tax obligations, the processing is based on Article 6 (1) (c) GDPR.

8. Legitimate interests

The basis for processing personal data is our legitimate interest in conducting our business for the benefit of all of our employees and our shareholders pursuant to Article 6 (1) (f) GDPR.

9. Storage period

The criterion for the storage period of personal data is the respective statutory retention period. Following expiry of this period, the corresponding data will be routinely deleted as long as it is no longer required to fulfil or initiate a contract.

10. Legal or contractual provisions for the provision of personal data; Necessity for the conclusion of a contract; Data subject's obligation to provide personal data; Possible consequences of non-provision

We would like to clarify that the provision of personal data is partly required by law (such as tax regulations) or may result from contractual arrangements (such as details of the contractor). To conclude a contract, it may occasionally be necessary for you to provide us with personal data, which we must subsequently process. For example, you are required to provide us with personal data when we enter into a contract with you. Failure to provide the personal data would mean that the contract cannot be concluded with you.

11. Existence of automated decision-making

As a responsible company we refrain from automatic decision-making or profiling.

12. Google Maps

This website uses Google Maps to display a map. Google Maps is a service from Google Inc. ("Google"). By using this website, you consent to the collection, processing and use by Google, one of its agents, or third parties of data that is automatically collected as well as that which is entered by you. The terms of use for Google Maps and further information can be found here:
https://www.google.com/intl/en/help/terms_maps.html
https://www.google.com/policies/privacy/

13. Data security

This site uses SSL encryption for security reasons and to protect the transmission of sensitive content, such as the requests you send to us as the site operator. You can recognise an encrypted connection when the address line of the browser changes from "http://" to "https://" and the lock symbol appears in the address line. If SSL encryption is enabled, the data you submit to us cannot be read by third parties.

In all other cases, we employ appropriate technical and organisational security measures (TOM) to protect your data against accidental or intentional manipulation, partial or total loss, destruction or against unauthorised access by third parties. We continuously improve our security measures in line with technological developments.

We would like to point out that data transmission across the internet (e.g. when communicating via email) can have security flaws. Complete protection of data from access by third parties is not possible.